ALBANY — Traditionally, people in the utility business would track weather forecasts so they could prepare for events like snowstorms or heat waves.
Now, with an emphasis on solar and wind power, they are also watching the weather in order to predict how much energy they can generate in a given day. "We're now moving into an energy economy, or a weather economy," said Jeffrey Freedman, a weather researcher and one of the speakers at Tuesday's meeting of the American Meteorological Society at the University at Albany.
"Weather is now going to be driving energy innovation," he said.
That's especially true in New York, with its variable and diverse weather and the just-passed Climate Leadership and Community Protection Act. Signed by Gov. Andrew Cuomo in July, the sweeping law calls for a 70 percent reduction in greenhouse gas emissions by 2030. To reach that goal, energy producers are going to have to make a large shift from natural gas and oil to clean sources such as wind and solar. New York also has nuclear and hydroelectric plants, but those are mostly built already, meaning much of the new growth will be in wind and solar.
And those power sources are weather dependent, needing both wind and sunshine in order to generate power. That's why tracking systems such as New York's Mesonet, or statewide grid of 126 automated weather stations, are so important.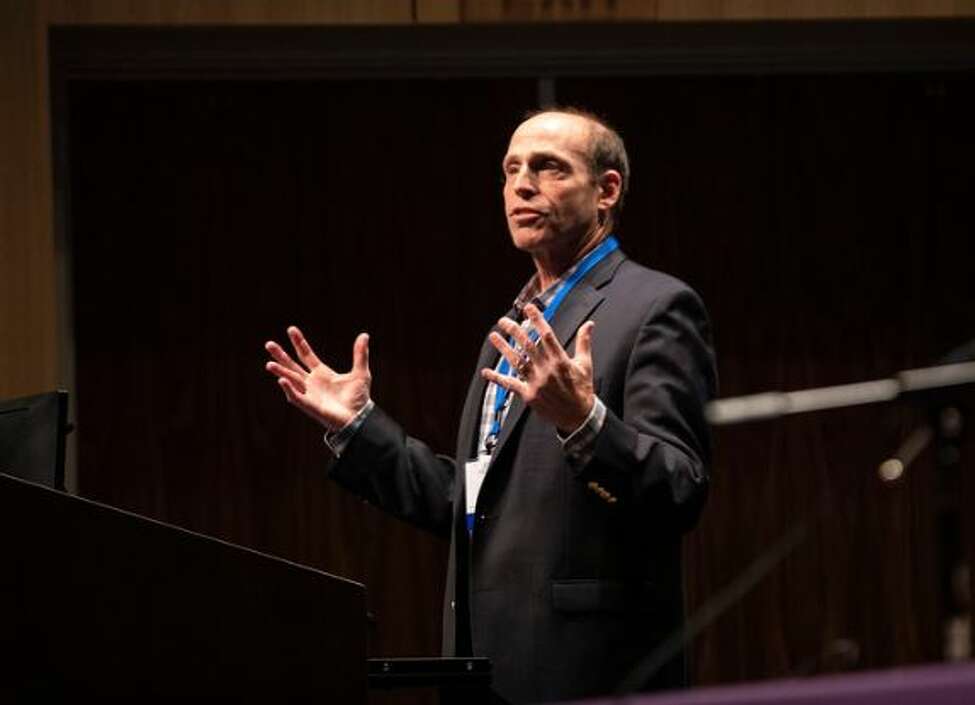 Documenting long term trends will also be important. To get financing for a new wind turbine, for instance, banks or lenders want at least a year's worth of data about wind speed and reliability in a given location. And they want it on a granular level. The wind speed at the top of wind turbine, 100 meters, or 328 feet, is a lot different than at ground level, noted Freedman.
He was among the speakers at an AMS panel discussion on the growing importance of weather observation.
Utility officials are already watching things like the hours of sunshine vs. rain. While that may have been important in predicting floods or energy usage on hot days, now it helps predict how much power solar panels will be producing during a given day. "That's something that we are now paying attention to everyday," said Arthur Maniaci, who works in forecasting and resource planning for the state's Independent System Operator, which coordinates New York's vast power grid.
Weather patterns are also increasingly being examined in the context of public health. State Department of Health researcher Ursula Lauper is studying why western New York has a relatively high rate of Legionnaire's disease, a form of pneumonia. It's caused by the legionella bacterium that is naturally found in fresh water but also is associated with manmade water systems like cooling towers or hot tubs. "We know there is a weather connection," said Lauper.
And as with so many pursuits, cyberspace also has an impact on weather forecasting and reporting. Christopher Thorncroft, who directs the Atmospheric Sciences Research Center at UAlbany as well as the Mesonet, said a speaker earlier in the day discussed weather hoaxes in which people have created Twitter or Facebook pages that look like government agencies but are not, and broadcast false alarms or reports about severe weather.
"The public needs to be sure about where they are getting their information," he said.
rkarlin@timesunion.com • 518-454-5758 • @RickKarlinTU
Source link